I have been on the hunt for a Persian Princess bred doeling and finally with the help of a good friend was able to find one. I am soooooo excited to get this girl home. A HUGE thank you to Shannon with Rivendell for finding her and a HUGE thank you to Rockstar Ranch for selling her to us. To top that off we are now bringing home TWO Mr. Mosaic daughters. So excited to meet them at the end of April!!!
Photos of Keeva and Farrah below is courtesy of Rockstar Ranch.
Rockstar Ranch FarestOfThemAll
"Farrah"
Sire: Roundabout Mister Moasic
Dam: Camanna WR MoonlightStarryNight
Click here for pedigree and additional photos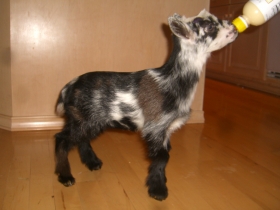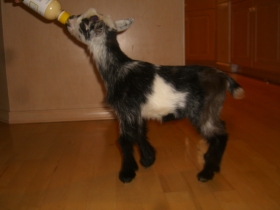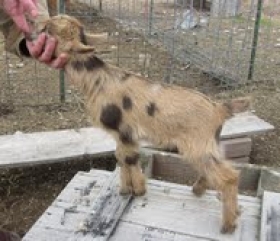 MacDonalds Farm Wyldfire
"Hottie"
Sire: SLF TOT Moon over Miami
Dam: MacDonalds Farm Lola
Click here for pedigree and additional photos
*Photo courtesy of Nate w/ Neightnkevs Dairy goats and MacDonald Farms